GENEVA CALLING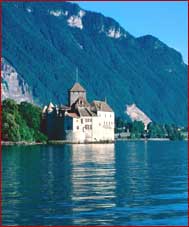 Our friends from Geneva visited today. Beauty was presented from
son2
with a
childs computer game with twice as many keys on it as a normal computer. I will never master it-Beauty will probably have it mastered in a day.We gave
son2
a huge water gun, we think he liked it but I'm not too sure what his mum thought of it!
OnlyDaughter
looked really
good, she has grown her hair into a bob which looks really nice and she was wearing a summer skirt, she looked very stylish.
The
GenevaFamily
are going to see the Lion King in London at the weekend, I hear it is brilliant and I am sure they will all enjoy it.
They will be returning home on monday, they are driving so that will be some drive. Way too tiring for me.Safe journey home guys.


WHAT A BUNCH OF WIMPS!
Yes I am talking about the Portugese football pla
yers and the bigge
st wimp is the coach! They played France last night and the Portugese were sooooooo naughty. Yes all players try and trip up other players but Portugal go a step too far. I
have been reliably instructed by my children
that it is called

diving

where you fall down,
usually untouched by anyone and start screaming and crying that you are hurt. WH
AT A BUNCH OF WIMPS!
My message to the Portugese team is, 'if you haven't got enough talent to win fairly then s-d off back to Portugal'.
I watched the Germany v Italy match and that was a brilliant match, yes they tripped each other but the match was fast and they
were pretty much matched in talent and I found it to be an exciting and good quality match. The match between France and Portugal was a whole different ball game, they were like a bunch of petulent pre-pubescents who were missing their dummys and their mummys. Come back boy
s when you're out of nappies!
AND DO WE FEEL SORRY FOR RONALDO?


I know that Sno White doesn't feel sorry for him, perhaps it was something to do with this........








Hwyl
for now
Mother of Many x