MY FAMILY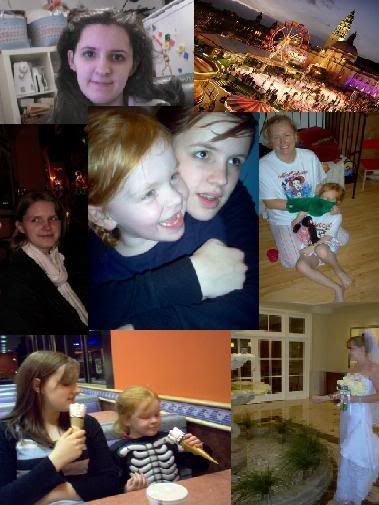 SLEEP OH WRIGGLESOME SLEEP!

It is now 5:55am and Beauty has had a funny old night, more wrigglesome and grumbly than usual.Her sleeping habits are so much better than before and she truly seems happy to go to bed at 9pm, next we shall try 8.45pm and so on. She is a funny little thing at bedtime and insists on being completely covered by the bed clothes.Educationally in many ways she is either at her age group or above but emotionally and developmentally in lots of ways she is still about 18 months and it is still like having a toddler in the house. If nothing else, she is always entertaining!
I often feel regret that my parents never lived to know her as I think they would have been particularly fond of her with her funny little ways, she is a little sweetheart.
A very quiet day yesterday with my body reminding me that I am indeed growing old, I spent a lot of the time lying down and Beauty spent her day between her toys, the computer and coming to give me hugs, kisses and cuddles. Beauty is a very affectionate little girl. Even with all her problems, Beauty is always aware when I am not well and comes to give me lots of hugs which then make me feel lots better.My little star!
SUSHI SATURDAY
Sometimes on a Saturdays I give an older gentleman, who is in a nursing home, a lift to the Conservative Club where he plays bingo and and there is entertainment.Well last night was one of those nights and on the way back we went to get some food in TESCO EXTRA which is open until 10pm on a Saturday. For a year now I have not been eating beef, pork, lamb or chicken or turkey and in January I decided they I needed to stop eating fish as well. Oh that is so hard, Saturday was sushi night! Tesco sell a wonderful sushi tray for £5 and that was my Saturday night treat and it was only 500 calories and I can work that off in my exercise routine. I decided to buy CAULDRON Cumberland Veggie Sausages from the chiller section instead and I had sausage sandwiches, with lots of tomato sauce. So not as good as sushi but pretty good anyway.
I really need to get out more if my idea of enjoyment on a Saturday night is a tray of sushi or veggie sausage sandwiches!
MY WEATHER OBSESSION

Yes I am a true Brit, I have this daily need to discuss the weather! Others feel the need to shop, party, go to the cinema, drink alcohol etc, etc, etc well me! I just have to have my fix of discussing the weather. And the excuse that makes it ok! I have a daughter living in Florida and another daughter living in Vienna and I discuss the weather on my blog so they have an idea of what life is like at home. My mother used to say that I was a good letter writer and she used to enjoy receiving my letters(pre-internet) when we lived in England. I feel it is my duty to keep my girls in touch with what is happening at home(well that's my excuse and I am sticking to it).
The weather has been very cold and windy here in the last week but yesterday when we went out in the evening, it was really quite pleasant because there was no wind. There were no clouds so the moon was visible and it was quite a nice drive to the shops. I am looking forward to the lighter nights so once again we can take Beauty for walks down the Bay and around the Pierhead. The rest of the week is meant to be cloudy with a little sun but no rain, it will be nice to take Beauty for a walk around the lake in her wagon.Each day when she goes in the car Beauty sees her wagon and eyes it longingly but the weather has just not been good enough to use it.
Corralejo , Fuerteventura , Oasis Dunas.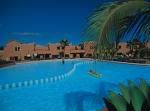 We go on holiday on Wednesday to Fuerteventura for the week so there will be plenty of opportunities for taking Beauty to take long sunny walks. My holidays are so exciting, we go to the beach and make sand castles, walk to the shop for my veggie food for the day, go to the park and play on the rides and in the evening go for another stroll. Where we are staying there is night life but any evening entertainment is merely going for a meal in a restaurant. The best place that we went to as far as Beauty was concerned was Malta, we went in July and the weather was beautiful(see weather again!) but in the evening the place came alive with lots of locals walking along the front and partying in their beach huts until the early hours. It was amazing.Oh and the second day we got there Beauty went down with chicken pox and it was so good that the holiday was for two weeks as the spots had gone off her face by the time we went home, if the holiday had been for only one week we would not have been allowed on the plane. The Doctor was brilliant and diagnosed it as an unknown virus and told the hotel that as well so there would not be a problem with the holiday rep and the flights home.
And Zante, where we will be going this summer.