I feel like Mrs Noah this morning! The rain is pouring down and making a LOT of noise on my kitchen sky lights, I am stocked up with food(party left overs) and I have Guinea pigs in the house.So the rain , the food and the animals BUT unlike Mrs Noah I still have to go out to take Beauty to school.
My back is communicating with me, not talking but screaming! I spent a lot of time baking yesterday standing up and my back is in absolute agony. I have a wheelchair but that brings no relief as my damage is half way up my back and so sitting in a chair is as painful( or pain creating) as standing up. Usually I spend my day between lying down and feeding the washing machine and dishwasher, the more I stand the more my back seems to rub and become more inflamed and painful. I don't go out in the day if I can help it because of bad drivers(!) and the escalation in pain.The sun shone for a little while at the party but it is
Glastonbury
weekend so we have to expect some rain! Fiona and SnoWhite and I have decided that we will will go to Glastonbury one year but not until I have bought the camper van that I intend to buy.
I have always wanted a
VW Bus
.I am way too old for camping with my back and Fiona and SnoWhite refuse to camp again after the wash-out that was the last church camp.
We are having PROBLEMS with the guinea pigs.They may have girls names but they are in fact two boys, allegedly! One appears to be mounting the other frequently, and according to a Google search this is actual not a se-ual( I am not being a prude,I am just wary of spam) thing but a male dominance thing, alpha male-let's decide who is boss kind of thing(but how they know this is a mystery to me-perhaps a guinea pig told his shrink one day). Due to the possibility of excess bullying the sites I visited suggested another cage for some time out,it's like have 2 more children in the house to referee-if Fiona and SnoWhite weren't bad enough. Beauty is as good as gold, she maybe autistic but she is a sweetheart compared to the guinea pigs and her ever fighting siblings!
I think that it is time to rename the guinea pigs, I suggested Sammy and Dean(AKA The Winchester Brothers from
Supernatural
and Fiona and SnoWhite like the idea of Chunk and Mouth from The
Goonies.
Anybody else have any good ideas but remember this is a family show
PARTY TIME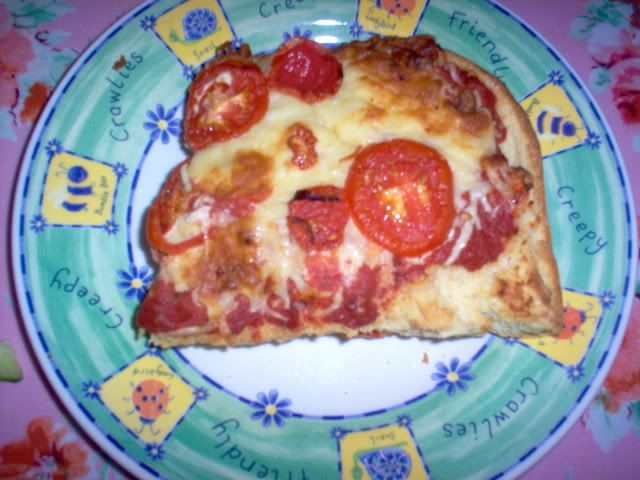 ONION,CHEESE, TOMATO AND PEPPER QUICHE( OR FLAN..........WHAT DO THEY CALL IT AT THE MOMENT?)
FIONA THOUGHT IT LOOKED LIKE A YORKSHIRE PUDDING MEAL!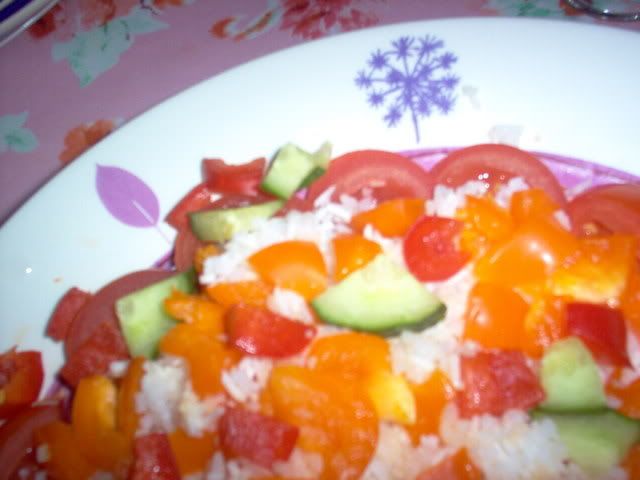 ENOUGH FRUIT AND VEGETABLES LEFT OVER TO FEED US FOR A WEEK