Just to say that I am fine and well but not sleeping well. So I am constantly tired, hence the no blog entry yesterday!
Beauty went back to school today after what seemed like a really long weekend. I took her to the local garden centre yesterday because they had a fish shop(live fish-'fish are friends not food' kind of shop) and she loved it. We saw a clown fish and Beauty was quite happy to point out that the fish was called Nemo.
Look at the picture that Fiona made for me, she is brilliant at Photoshop. She made it for my computer teacher who loves Dr Who and Torchwood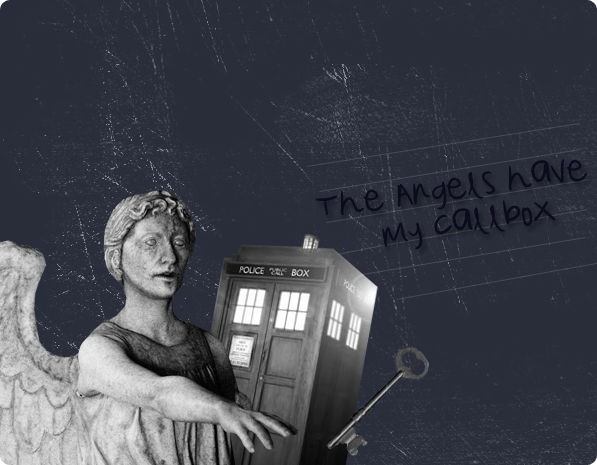 Based on the latest Dr Who episode.Captain Jack is back next week.........phwar!