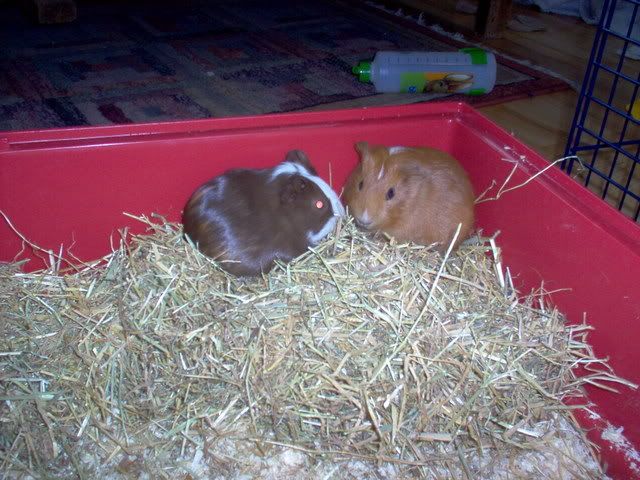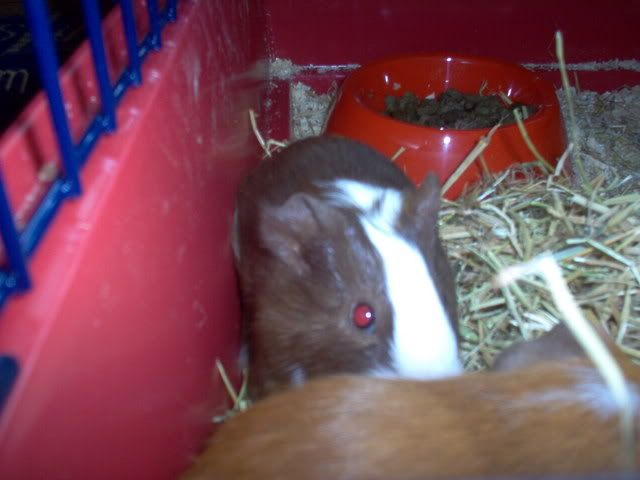 We have 2 new additions to the family- Betty Sue and Lily Rose! They are
guinea
pigs, we have been talking about getting some for a while for Beauty and have finally managed it. Betty Sue is a ginger colour whilst Lily Rose is shades of brown and they are so sweet
Betty Sue is named after Ariel and Lily Rose is named after Fiona,Lily Rose is also a character in the book
The Family From One End Street
.We have bought them an indoor cage for now but we will also buy them an outdoor cage as well.
Beauty is not too sure of them at the moment,we shall see.
It seems to have been raining all day.
When we visited New Orleans in September it would rain and then 5 minutes later the rain had stopped and the streets were dry, no such luck here. Good for the ducks and my flowers and the reservoirs. The pet shop floor was flooded when we got there though no pets paddling around.