Some pictures of Bunny Boy as requested.
His name is Thumper but SnoWhite wants to call him Fred(it's a Weasley thing!)
Fiona believes that calling the bunny Thumper lacks imagination, like being a Manchester United Supporter.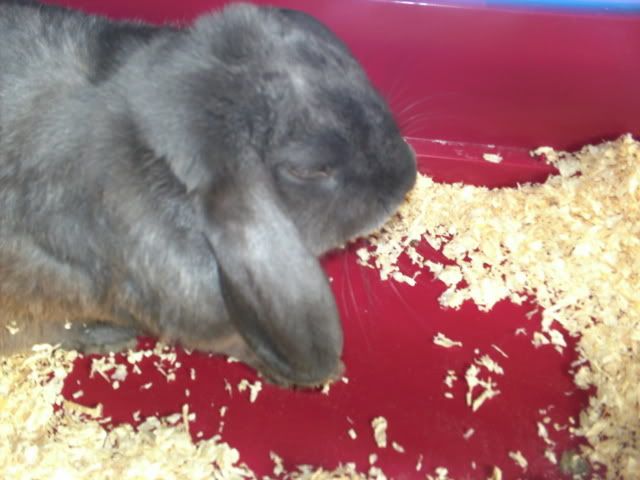 Beauty's child minder has a bunny called Fluffy, now that name would suit him.
He reminds me of a big grey cat we had when I was little, he was called puffy.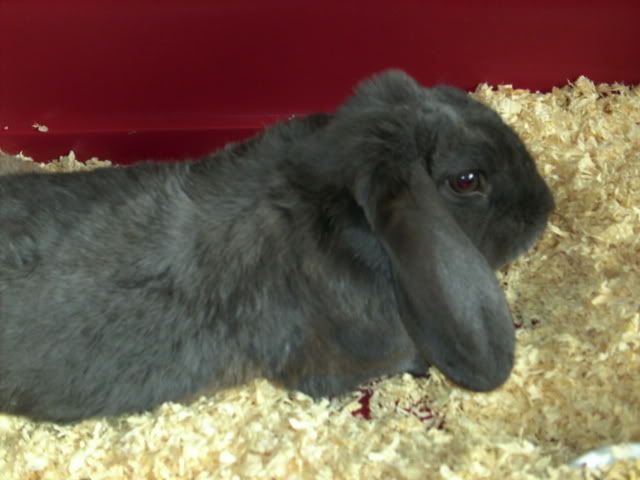 Do you think the pictures are sharper,?
My new camera has 8 mega pixels, I have a new camera because SnoWhite broke my last 2 cameras.
She also broke her own camera.
DUH!