HI EVERYONE,
it is amazing the difference a good nights sleep can make.
Whatever bug we have had this time has been quite debilitating but I feel that at last I may have turned the corner. Although Beauty has been ill she has not been too bad as she has managed to play as much as ever AND make lots of noise! Especially with her beloved cartoons.
Because Beauty was unwell on Christmas Eve we were unable to visit the family grave but we managed it yesterday and for my sister and my girls who couldn't get there as they live so far away, here is a slide show of pictures that we took on the visit. Whilst the Day of the Dead Celebrations see graves decorated on the 1st and 2nd of November, traditionally in Wales we decorate graves at Christmas and on Palm Sunday which in welsh is called Sul A Blodau which roughly translates as Flower Sunday.
Due to illness,Christmas Day was spent opening presents, cooking ,eating,watching television and SLEEPING....as the following photographs prove!
See.....it's the men who can't take the pace!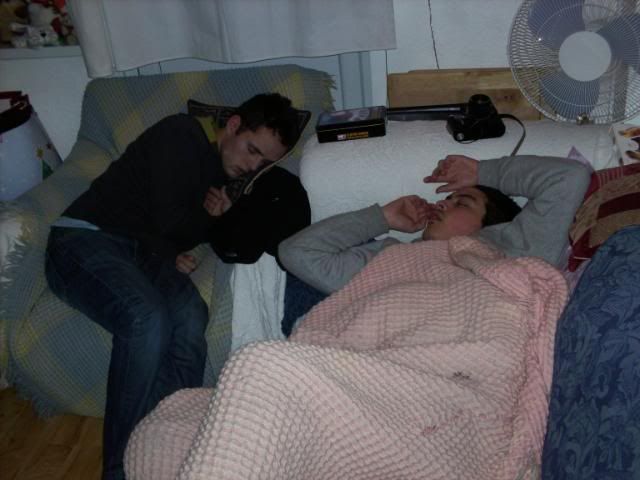 Ariel's young man and Anastasia's friend.