Beauty can be so funny! This morning she awoke at 7:30am and being me I really didn't want to get up so early on a Sunday morning so I told her I would only get up if she told me her name. Well after 10 minutes of being tormented by her I gave in (without her telling me her name) and as I was getting out of bed she said HELLO, I AM BEAUTY. Little mutt,but she did as I asked her, she told me her name JUST not first, which I suppose was my fault really as I didn't make myself totally clear on the WHEN.What a clever girl.
Curiouser and curiouser!
On Friday night I bought a pair of everyday walking type shoes because my feet got slightly damp in the rain whilst out the other day whilst I was wearing my crocs. Fiona bought me a pair of crocs as a present last Christmas and I have worn them everyday since as they are so comfortable. Well I decided to buy some shoes so I could wear them with winter skirts and tights and not look a complete idiot.
Well now I have bruised big toes!
The shoes fit just fine BUT when I walk my toes touch the top of the inside of the shoes AND so now they are bruised and painful. What kind of idiot bruises their big toe nails? So now I am back to crocs until my feet are better.
Give me your waifs and strays!
Last night it was 2 westies! Whilst taking Runningman home from his Bingo I drove along Cyncoed Road and 2 of the sweetest little westies were running around in amongst the cars and nobody stopped to catch them so I stopped the car and called them. They came over straightaway, they were so sweet and affectionate, and I took them by the collars to the side of the road. As there was no address on their collars I knocked on the door of the nearest house but they weren't theirs but then the owner showed up. They had escaped from the owners garden so all was well that ended well.
I was quite surprised that nobody else stopped to try and catch them.
So Ariel is now in uni and settling in just fine.
Here are the photos as promised and girls if you want to see all the exciting pictures of her wardrobe, desk etc (which Fiona took!) they are on photobucket.
EXETER CATHEDRAL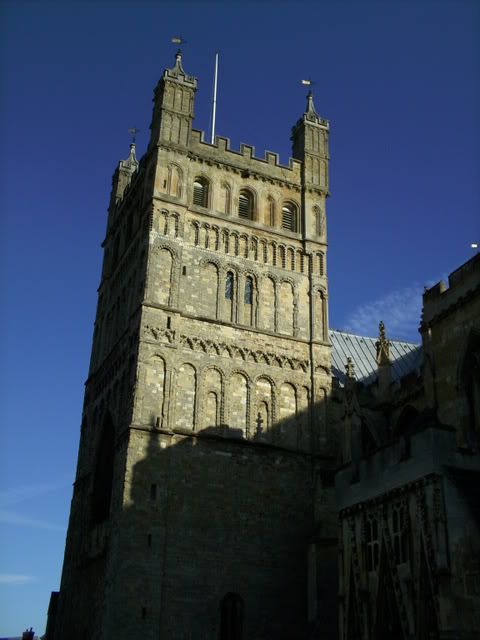 HOLLAND HALL, EXETER UNIVERSITY
VIEW FROM ARIEL'S WINDOW
ANOTHER VIEW
ARIEL'S ROOM COMPLETE WITH IKEA BAG!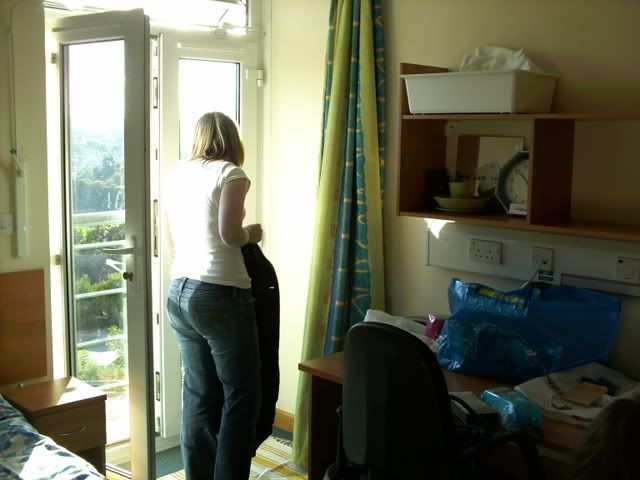 EXETER CATHEDRAL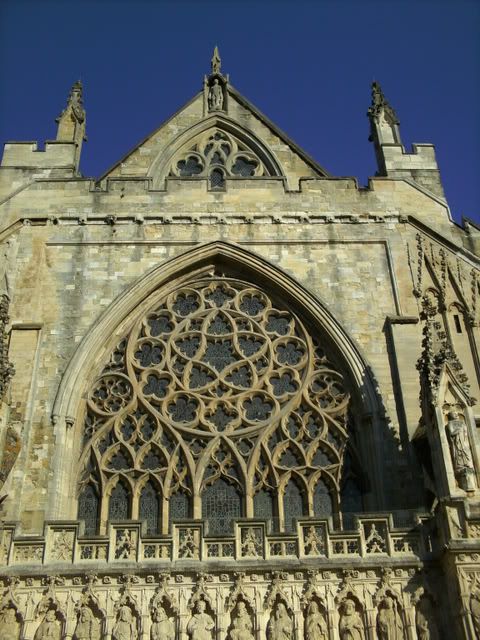 FIONA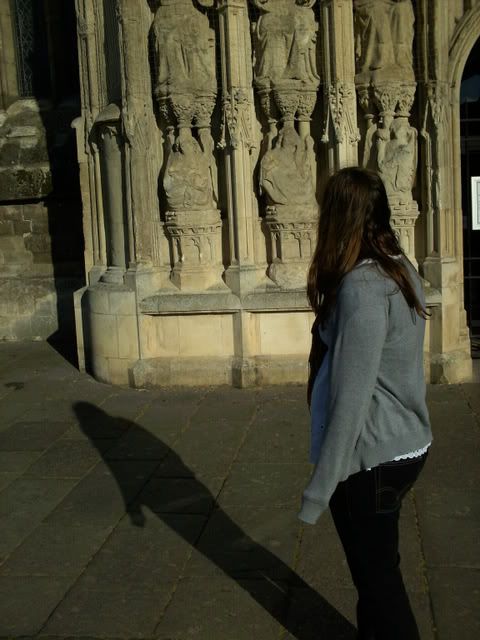 HORSE CHESTNUT TREE ON THE CATHEDRAL GREEN