My neighbours have issues .....and I am not talking about the fact that they have been arguing non-stop for the last 11 years!
It is commonly held local belief that my neighbours have a rodents nest in their garage and every time they make an attempt to clear out their garage the furry little friends go walkabout.Well- at the weekend the neighbours made a half-hearted attempt to sort out their garage, which meant that Sunday evening we had a little visitor, of the mouse variety.
The mouse scared myself and Fiona who nows insists on wearing her Uggs everywhere.Why it scared me I don't know because I pick up and care for the Weekie boys daily.When the girls were younger we lived in a 17th century farm laborers cottage on the Berkshire/Oxfordshire border and when the grain silo was emptied yearly we had our fair share of visitors.
So yesterday I bought a bait box to catch the mouse and keep him alive until I could get rid of him in a local field. Would the sneaky little bu**er take the bait? Not a chance.The bait box now contains one of Beauty's chocolate stars(she doesn't know or she would be in there after it!) so perhaps we will have more joy.
I love the way the police make it clear that the guy was not
intoxicated!
Man hurt using gun to change tyre

The man had removed all but one of the wheel nuts

A US man has injured himself in both legs after attempting to loosen a stiff wheel-nut by blasting it with his gun.

The 66-year-old man from Washington state was repairing his car outside his home when the accident took place.

Shooting at the wheel from arm's length with his 12-gauge shotgun, he was peppered with buckshot and debris.

The man - who police say was on his own and not intoxicated - was taken to hospital with severe, but not life-threatening, injuries.






HOW TO SOLVE A BUNNY PROBLEM

<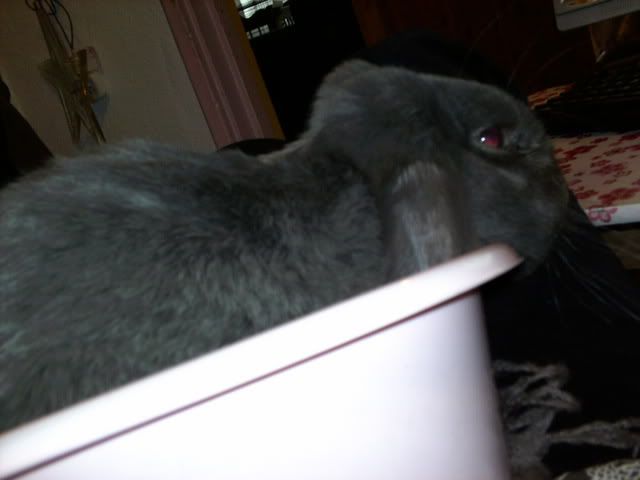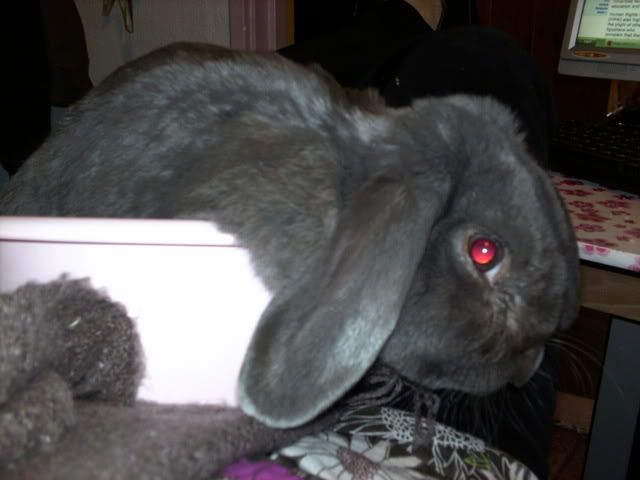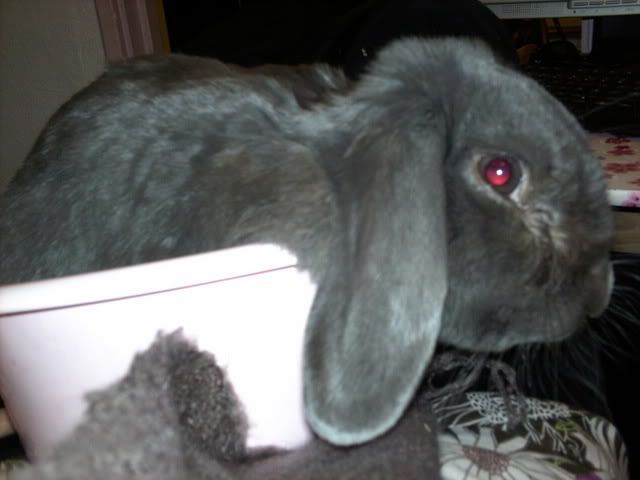 We all love the bunny but when he is cuddled on your lap he always has an accident.
The answer......a bunny bowl to sit bunny in, bunny loves it and we get to pet bunny.