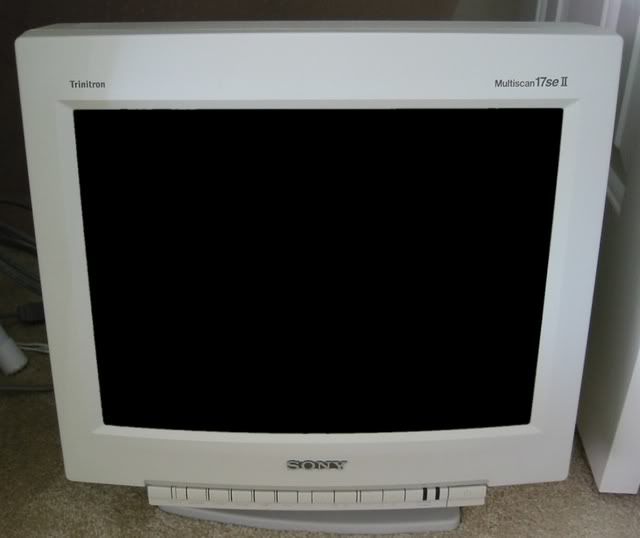 After Beauty's run-in with the thinner than thin and lighter than air computer screen we have gone back to using an old monitor to hopefully prevent a repeat of her last attempt at trying to 'KILL' a computer screen!
It weights(is it weight or weigh?) twice as much as Beauty so it should hopefully be too big for her to move and I am also going to attach it to the table with duct tape and attach the table to the computer desk next to it to prevent the table being pushed over.
And yes Anastasia, anytime Dimitri wants his monitor back is fine with me!