It is nice to have a slower start in the mornings but today Beauty went out for the morning with her child minder to see the fishes and reptiles at the Garden Centre and the early start was definitely worth the effort.However, Beauty is part of a government research project(nothing to do with autism though) and this morning the researcher will be coming to the house to update information......so no peace for the wicked!
BEAUTY'S ARTWORK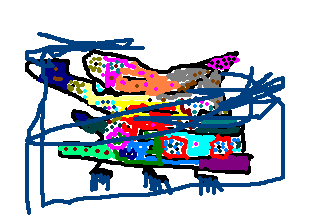 Yesterday, Beauty and Fiona spent approximately 2 hours playing together!
Not only did they cover my study wall with pictures that they did together but they also covered the garden path and wall with chalk pictures.
BEAUTY'S ARTWORK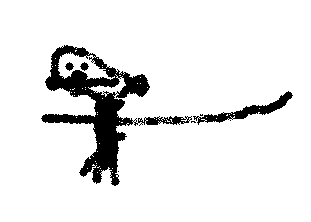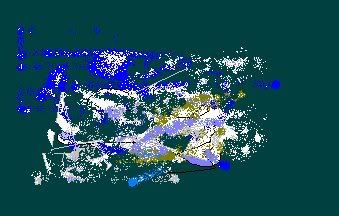 Definitely a better artist than her mother.
THE CONTINUING SAGA OF FIONA'S ROOM.....
SHELVES
DESK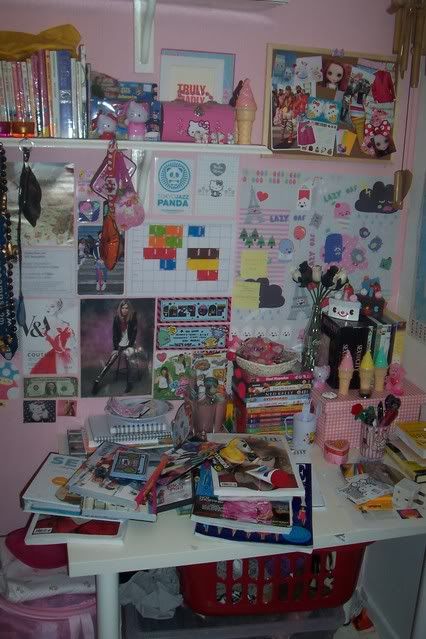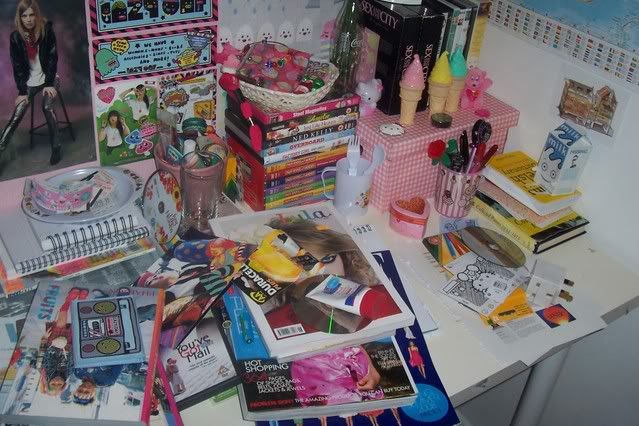 FLOOR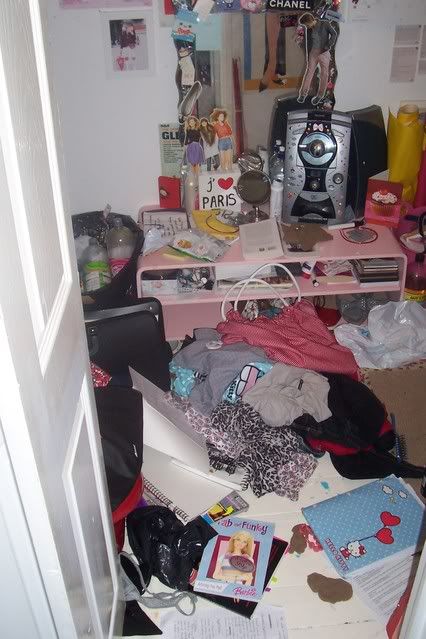 SHELVES.....PERFECT.
FLOOR AND DESK A MESS.....CONSTANTLY.
WHY?
ANY IDEAS?