See this comic,
well no child needs 3 comics in a week AND they certainly do not need 3 copies of the same comic..........so no more PLEASE!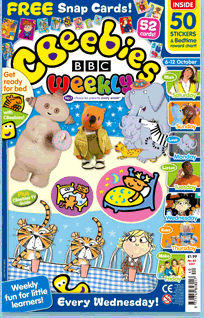 As many people think that God's time is not the same as our time, for example, many people think that God's 'DAYS' in the Christian creation story were 7 periods of time, so it is with 16 year olds.
This morning I dropped Beauty off at school and asked Fiona if she wanted a lift to college, she replied that she did and that she would be ready in 'A MINUTE'.
Well in Fiona's 'MINUTE' I was able to sort out the piggies and the bunny, feed them and put them in their day hutches. I was also able to collect all the dishes, fill the dishwasher AND turn the dishwasher on. I was also able to sort out the dirty washing and put it in the machine and turn the washer on. I was also able to sort out the drying from yesterday and put it in the tumble dryer for 5 minutes to finish off. I was also able to sort out the cardboard for the recycling bin and put all the rubbish in a black bag to go out to the rubbish bin. AND I also managed to clean Beauty's shoes.
Standing at the back door in only a top, jeans and a cardigan I asked Fiona if she were ready, she replied YES to which I commented that it was pouring down with rain, to which she replied that she had an umbrella! Brilliant logic........... dry BUT cold!
I sometimes wonder how I managed with five children before Beauty came along. However, I have decided that parenting skills for 5 normally developing children is totally different for 1 learning disabled child. With the others I felt more like a sheep dog, constantly herding them in the direction they needed to go but with Beauty it is more a hands on approach.
In the morning I get up and cook her food and pack her bag complete with nappies, change of clothes and food fo9r the day
Prepare her clothes
Get her a drink
Run the bath
Say GOOD MORNING( She then says GOODNIGHT and hides under the duvet!) and take her to the bath.
A quick bath, dry and dress
Breakfast
AND then off to school.
It sounds nothing really, so why then is it such an exhausting process?
A problem with school. The teacher thought that they heard Beauty say the naughty word for a Negro person but I was able to reassure them that through her hearing and speech problems she actually has difficulty pronouncing words and the word she was actually trying to say was NEIGHBOURS which she actually pronounces as NAY-GERS. We have heard her say NAY-GERS many times as The Neighbours theme song is one of her favourites!